Our Team
Pastor Dylan Coe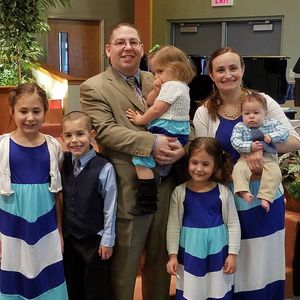 ​
Dylan Coe grew up in Erie, Pennsylvania. Upon joining the Air Force out of high school, his first assignment was Grand Forks Air Force Base, North Dakota. In August of 2000, after being invited to Larimore New Testament Baptist Church, he heard the gospel of the Lord Jesus Christ and was under deep conviction. A few months later, Dylan was stationed in Korea. While there, he was invited to Haven Baptist Church where again he heard the gospel but this time with a tender heart. Dylan repented of his sins and trusted Christ in February of 2001. His next assignment was in Germany where the Lord called him to preach. After getting out of the Air Force in 2004, he moved back to the Larimore, ND area to marry the young lady who initially invited him to church. After serving as assistant pastor at Larimore New Testament Baptist Church for seven years, Dylan was called as pastor of Chegoggin Baptist in September of 2017. Dylan and Rachael now have five children.
Brother Paul Burbidge
Evangelist/Church Planter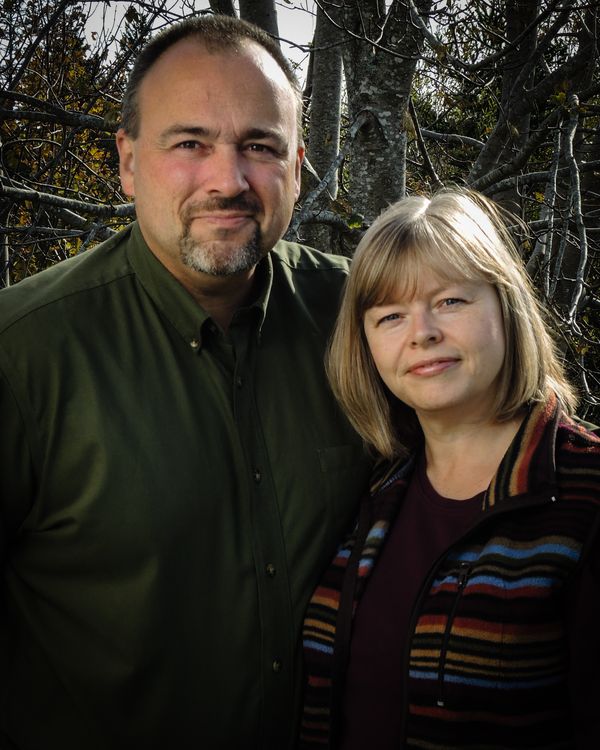 Paul Burbidge was saved in 1987 and his wife Sandy was saved in 1982. Both were saved under the ministry of Chegoggin Baptist Church. We have a long term vision in building disciples, families, and churches.
Paul was called to preach in 1998, trained by Pastor Parks, and completed Bible Institute by correspondence from another independent Baptist church of like faith. Paul was called to church plant and ordained to that Baptist ministry in 2003 by Chegoggin Baptist Church.
David Throp
Pastor's Assistant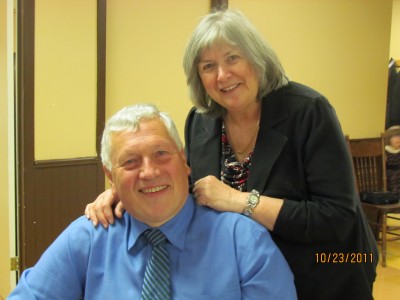 Dave has been a member of Chegoggin Baptist Church for many years. He and his wife Cindy have raised their family here inclusive of children and grandchildren.
Dave assists the Pastor in the day to day operations of the church, evangelism outreach and the Church Planting Ministry.
Timothy Fevens
Music Director
Tim has grown up in the church family here, was saved under the preaching and has grown to serve in the ministry of music. Tim conducts the choir, the orchestra and administrates the special music ministry of Chegoggin Baptist Church.
Music is a key area of worship and Tim is committed to a strong stand on Godly Christian music.
Tim, and wife Amy, have a solid background in scriptural Christian music and strive to bring a level of excellence and joy to our services and outreach.
Mark Legere
Kings Kids Commander
Mark was saved under the preaching here and grew into serving in our Kings Kids program. Mark's enthusiasm and love for children's ministry is reflected in the excitement we have in our Kings Kids outreach on Friday nights.
David Fevens
Sunday School Superintendant
David has administered the work of Sunday School at our church for a number of years. Overseeing the curriculum and administrating the teaching duties of our classes.
His love for the word of God and the people of God show in his giving of himself in this labour of love.
Nelson Burbidge
Bible Institute Instructor
Brother Nelson is a graduate of our Bible Institute and has taken on the administrative works and teaching duties of our Bible Institute. Systematically going through our curriculum of Basic and Advanced Bible Studies with the idea of equipping the saints and leaders for the work at the ministry here and abroad.
Ralph Kennedy
Sign Language Ministry
Ralph came to us in the last number of years and has challenged our church people with learning sign language. His heart for the deaf community is contagious and continually strives to spur us on to greater heights in loving the deaf of our community.